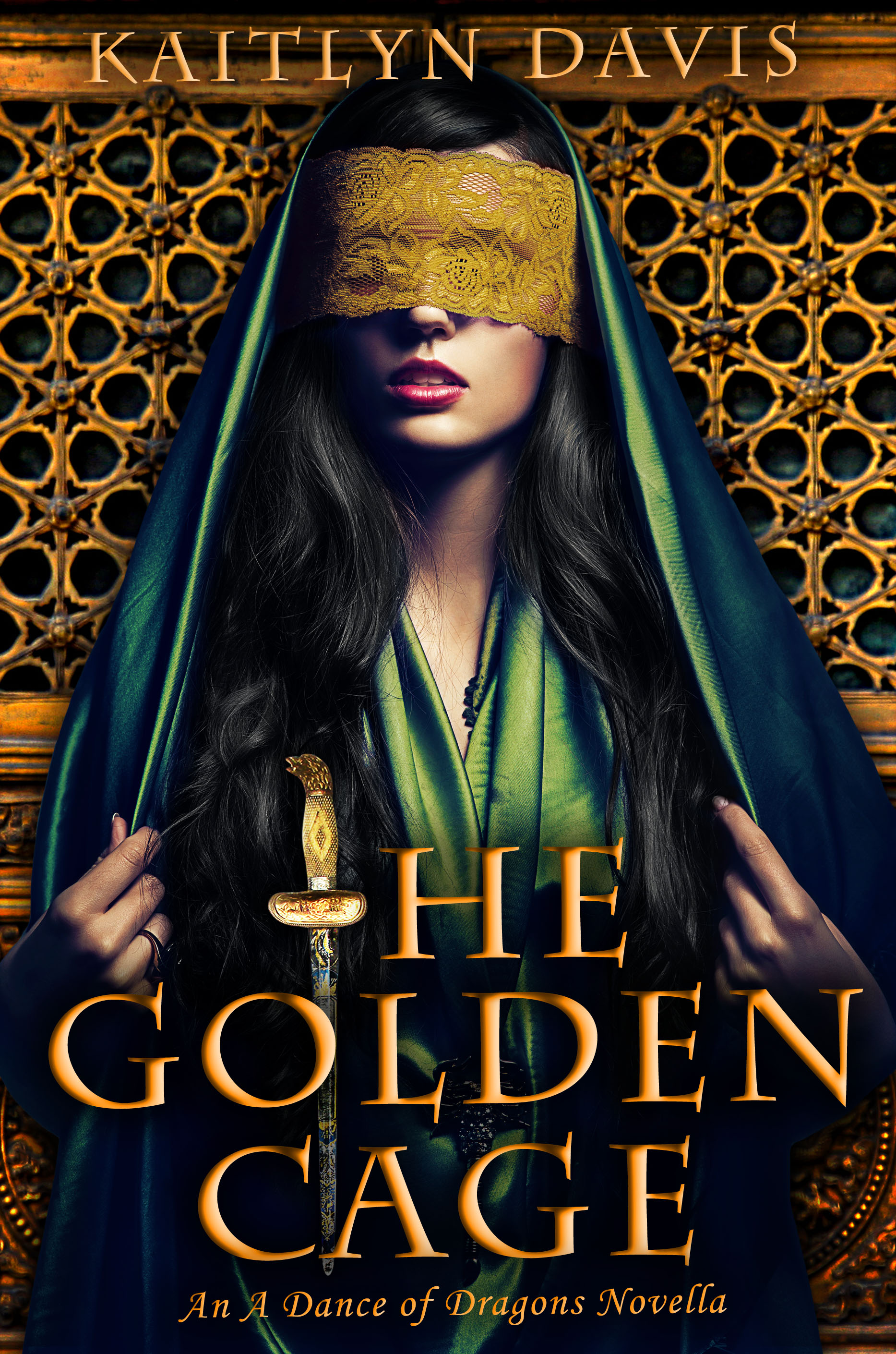 ---
---
---
Synopsis
---
---
From bestselling author Kaitlyn Davis comes a fantasy adventure perfect for fans of Sarah J. Maas, Kristin Cashore, and Tamora Pierce!
In the land of Ourthuro, cruelty is a way of life. The king rules with an iron fist and no one dare defy him—no one except his daughter. Princess Leena is keeping a dangerous secret, she has fallen in love with a soldier and it would mean both of their lives if her father ever discovered their affair.
But Leena will risk it all to be with the man she loves—her heart, her life, her freedom. And when her brother's birthday celebration takes a dangerous turn, Leena is forced to make a decision that will change the fate of her nation and eventually the world.
The Golden Cage is a prequel novella to The Shadow Soul (A Dance of Dragons #1)—available now!
RAVE REVIEWS for THE GOLDEN CAGE!
"Gorgeous writing (spellbinding is a word that fits well here), creative and unique world and characters that steal your heart away, this is an unbelievably fantastic beginning to what is sure to be a new favorite series. I'm so eager for more! This one is free, and SO worth your time!" — Candace's Book Blog
"Mind. BLOWN. Do you know that one book that made you love a certain genre again because it was so amazingly & beautifully written?? Well, The Golden Cage is the book that made me realize how good Fantasy can be." — Spiced Latte Reads
"I'm not a great reader of novellas, but I LOVED this one!…There is love here, and horror and violence also, in the vein of Game of Thrones, and I was captivated from start to finish." — Deborah Jay
"My super short review: Wow. My more extensive review: Just wow. This novella was gripping and full of fantasy and intrigue and I just didn't want it to end." — Brooke Blogs
"I must say this book had me enthralled into it's world from the very beginning… I cannot wait to continue on with this series. It already holds true to it's promise of being very much like three of my favourite series: Throne of Glass, Graceling, and Game of Thrones." — ireaditandwept
Keywords: teens and young adult, sword and sorcery, action and adventure, fantasy romance, coming of age, fantasy, teen fiction, dragons, magic, dual perspectives, free, freebie, free book
---
---
Categories:  Fiction » Young adult or teen » Fantasy » Science Fiction
---
---
Download Formats
---
---
---