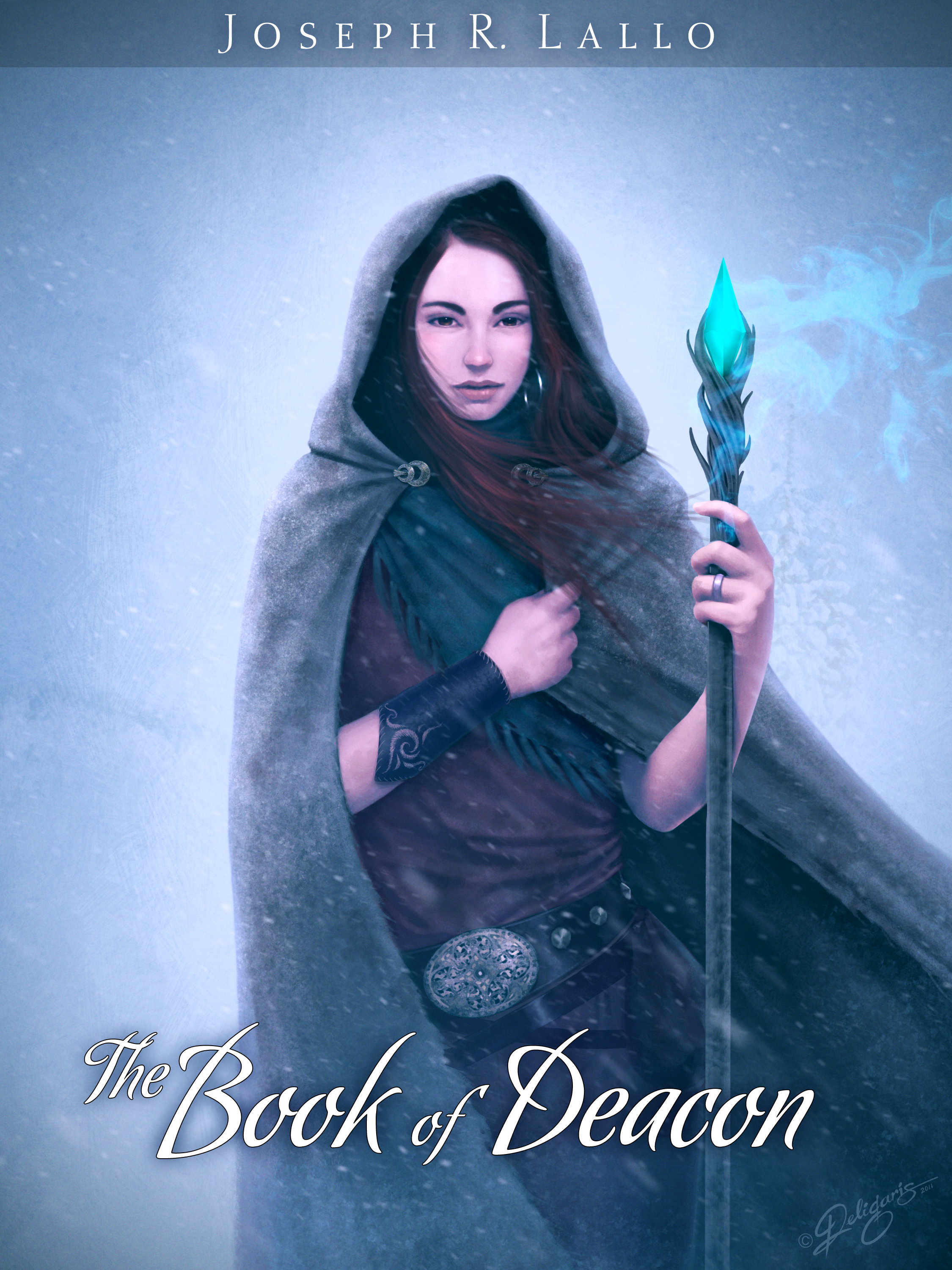 ---
---
---
Synopsis
---
---
The tale of Myranda Celeste, a young woman orphaned by a century long war, and her chance discovery of a fallen soldier's priceless cargo. The find will change her life, sending her on an adventure of soldiers and rebels, wizards and warriors, and beasts both noble and monstrous. Each step will bring her closer to the truth of her potential, of the war, and of the fate of her world. Less
The Book of Deacon is the first book of The Book of Deacon series by Joseph R. Lallo.
Myranda Celeste's world has been built on a legacy of bloodshed. For more than a century, her homeland the Northern Alliance has fought the Kingdom of Tressor in what has come to be known as the Perpetual War. While her people look upon the conflict with reverence, Myranda's hate for the war has made her an outcast.
When she finds a precious sword among the equipment of a fallen warrior, she believes her luck may have changed. Little does she imagine that the treasure will draw her into an adventure of wizards and warriors, soldiers and rebels, and beasts both noble and monstrous. The journey will teach her much about her potential, about the origins of the war, and about the threat her world truly faces.
Will Myranda unlock the secret of bringing peace once and for all, or will the world be lost to the Perpetual War?
---
---
Categories:  Fiction » Fantasy » General » Epic
---
---
Download Formats
---
---
---