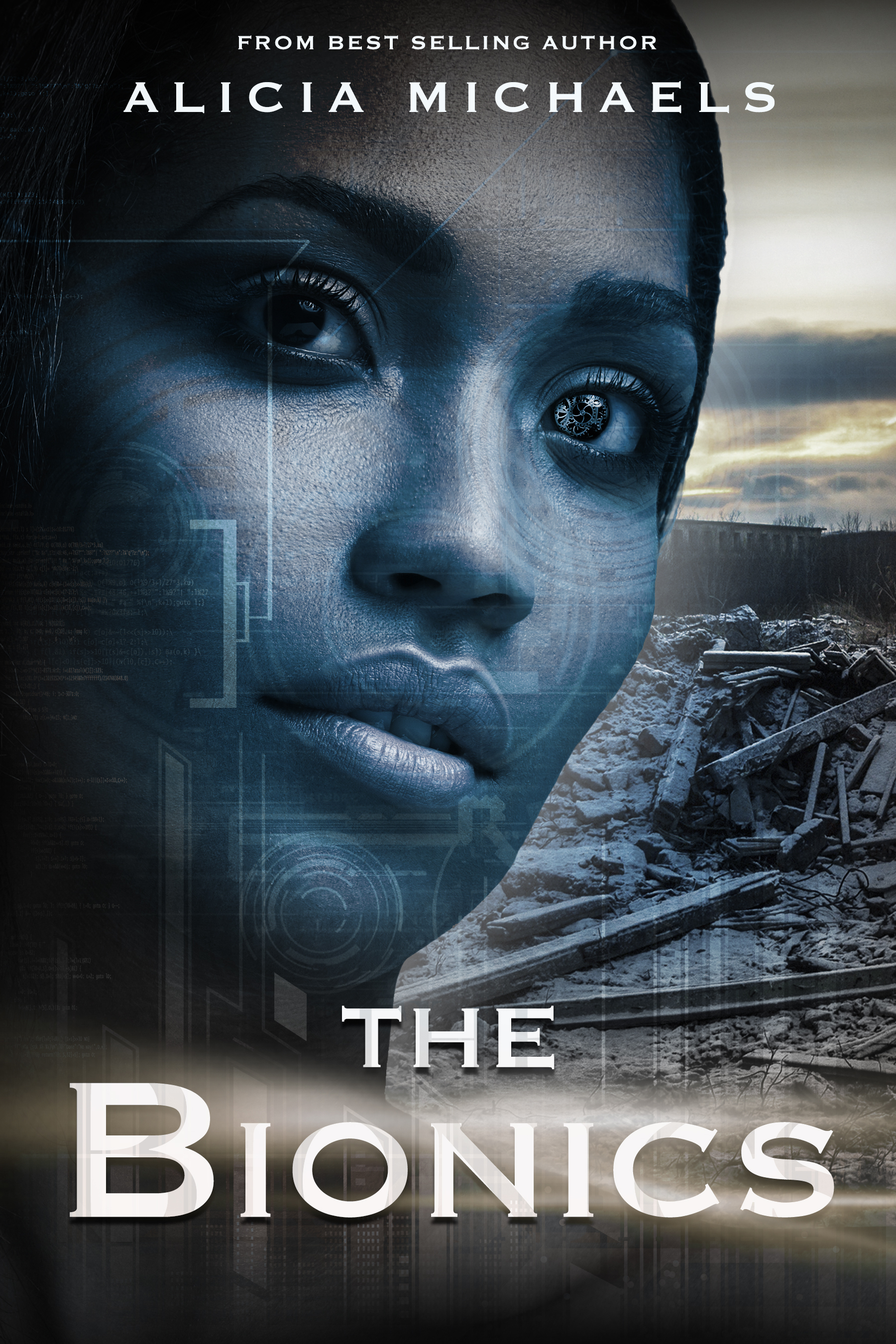 ---
---
---
Synopsis
---
Blythe dreams of following in her father's footsteps and joining the military, until a terrible attack forces her to abandon her plans. Instead, she enrolls in a mysterious government program — but after emerging as part machine, she is cast out by a damaged and fearful nation.
A heart-pumping futuristic thrill-ride set in a frightening dystopian society. 2016 Once Upon A Book Award Winner.
It is the year 4006, and nuclear war has come to the United States. With tens of thousands killed and countless more injured or terminally ill from the blasts, there is no more "normal"…life will never be the same. For her part, Blythe Sol is reeling from the loss of her arm and an eye in one of the blasts – her dreams of following in her father's footsteps and joining the military completely shattered. When she hears about the Restoration Project – a bionic government program that offers the sick and injured a second chance – she immediately enrolls.
Made whole again, Blythe is filled with hope and a renewed sense of purpose. But when it becomes apparent that those outfitted with the robotic parts now possess super-human abilities, fear spreads across the nation. The Bionics are forced to go into hiding, outcast from all society. In desperation, they band together to form an underground rebellion, and Blythe finds herself caught in a confusing tug-of-war between two of her fellow soldiers—Gage Bronson, the mysterious new addition to the Resistance, and Dax Janner, her best friend. But with war on the horizon and a death sentence hanging over her, Blythe hardly has time to worry about her feelings…
The Bionics Series is perfect for readers who enjoy futuristic science fiction, dystopian novels, science fiction romance, and genetic engineering science fiction. Filled with action and adventure, this series will appeal to fans of The Gender Game series by Bella Forest and Secondborn by Amy A. Bartol.
Novels in The Bionics series include:
The Bionics
The Resistance
The Revolution (Available January 8, 2018)
---
---
Categories:  Fiction » Science fiction » Cyberpunk » Apocalyptic
---
---
Download Formats
---
---