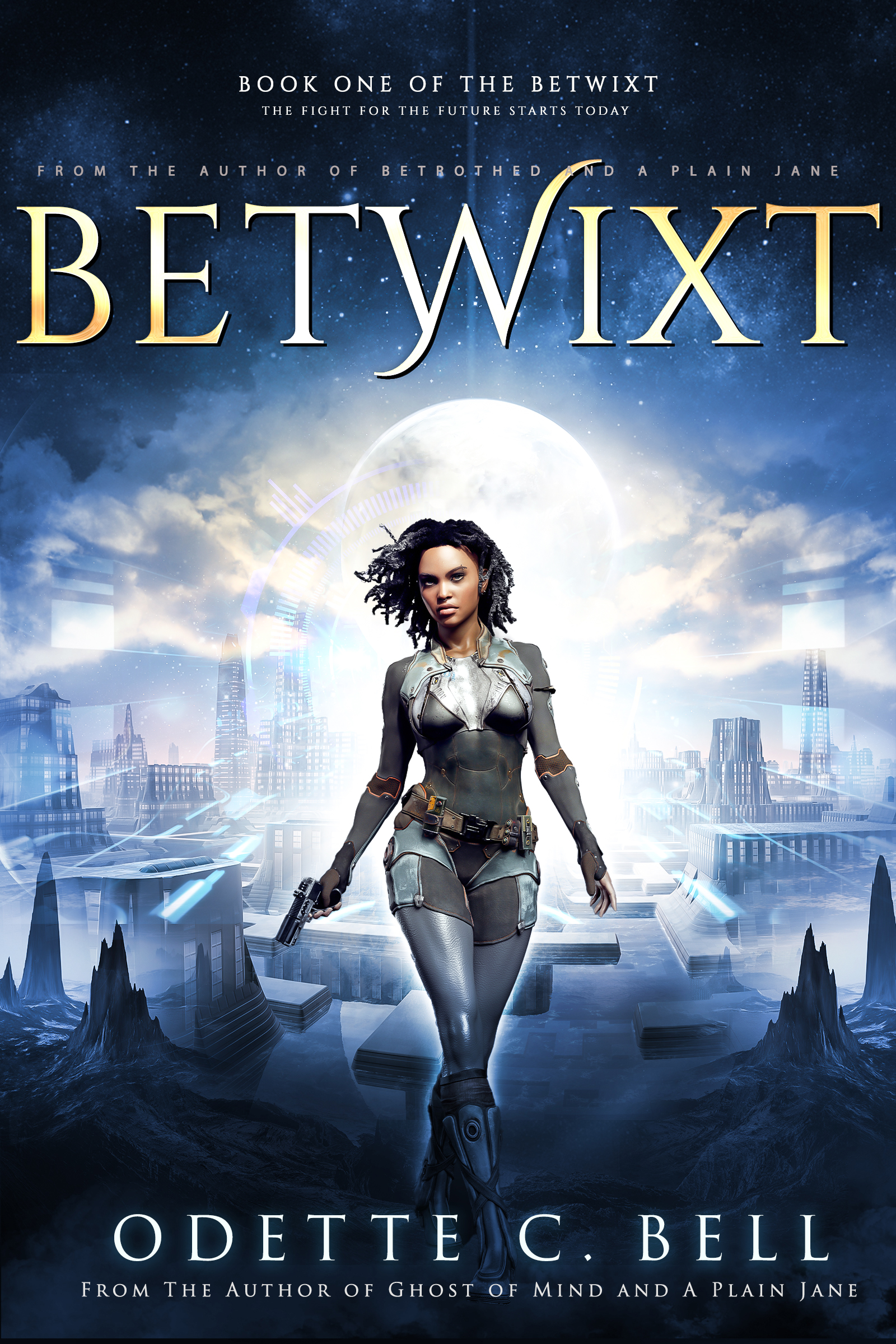 ---
---
---
Synopsis
---
---
The Betwixt is a sci-fi soap opera with a dash of philosophy. It follows a space diner waitress as she sets out to discover her true origin, an adventure that sees her set against the most legendary of foes, takes her to the edges of the galaxy, and finally into the arms of one very handsome but stern Commander Cole. 
A mysterious past, a grand destiny – can one simple diner waitress save the galaxy?
Mini is a diner waitress in a space bar. She has a flouncy skirt, a holopin, and a pretty little apron. She also, apparently, has a mysterious alien past; a past that comes knocking on her door in the form of a tiny red creature called Od. According to Od, Mini is all that stands between the galaxy and an invasion by terrible, soul-sucking creatures from the in-between dimensions. As Mini's galactic experience to-date revolves around serving drinks and picking up after customers, she finds that very unlikely.
The only problem is that Od is right. So Mini reaches for the closest thing at hand – which just so happens to be a frying pan – and gives saving the galaxy a go. She isn't alone, however; she's caught the eye of a rather handsome Galactic Military Commander, and he isn't going to take his eyes off her until he knows exactly what's going on.
…
The Betwixt Book One is the first installment in the complete two-part action-packed space opera sure to please fans of Odette C. Bell's A Plain Jane.
---
---
Categories:  Fiction » Science fiction » Adventure
---
---
Download Formats
---