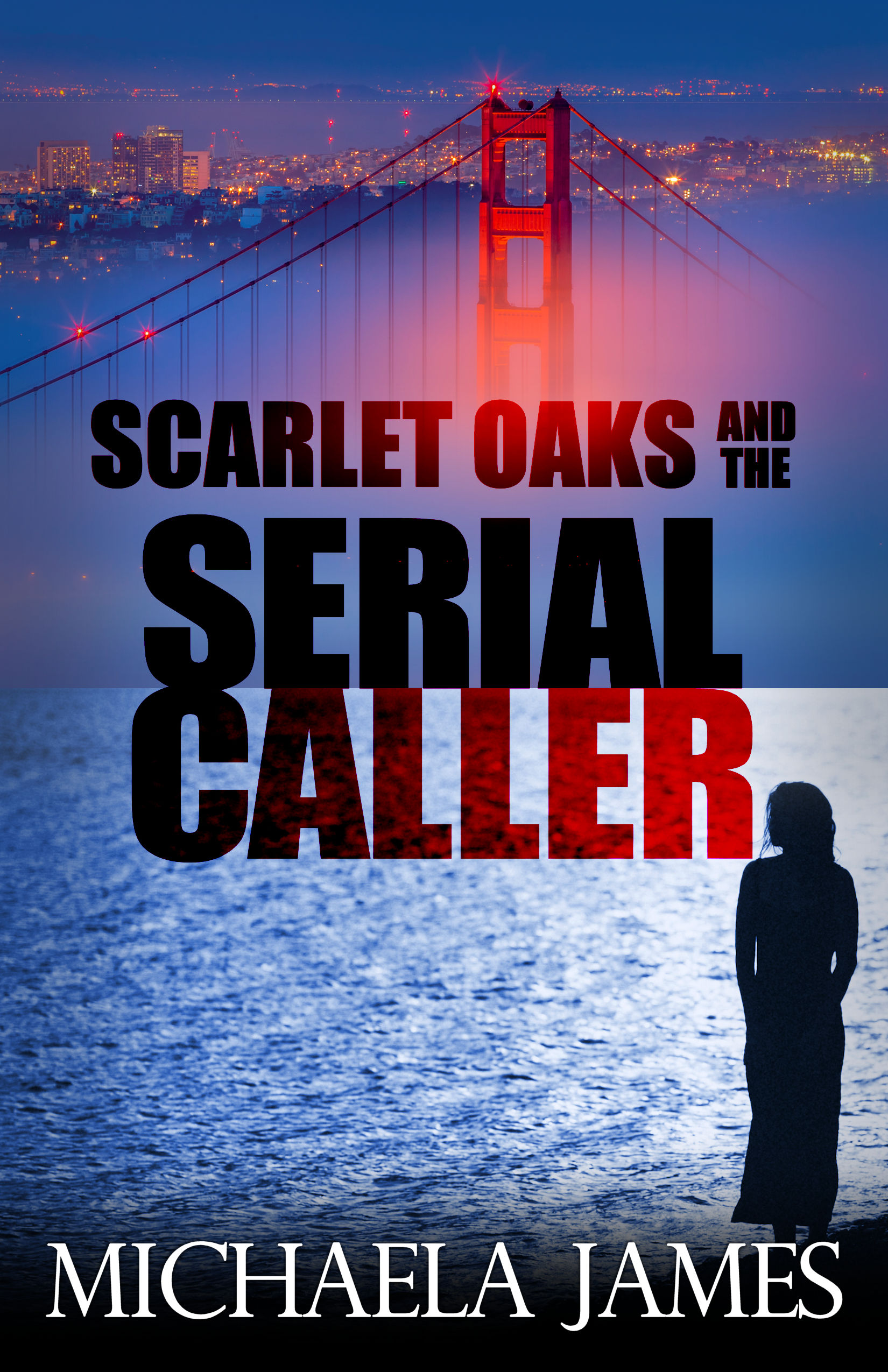 ---
---
Synopsis
---
Hosting a late night men's call in show
takes a sinister turn for Scarlet
when San Francisco's latest serial killer
targets her as his next victim.
Is it possible Scarlet Oaks, the reluctant new host of a men's call-in show, inspired the first serial killer, San Francisco's seen in some forty years?
Struggling to pay the rent after her boyfriend's sudden departure, continue her role as mediator in an unconventional family and feed a micro pig who appears less micro by the day, Scarlet's life is far from perfect. But when an eerie sounding caller is identified as the bay area's latest serial killer, it appears her life will never be same.
With the killer continually calling into Scarlet's show, while managing to stay one step ahead of the San Francisco police, Scarlet begins to fear she's his next victim.
Enlisting best friends, Niles and Tom, and their often-hilarious help, Scarlet sets out to find the elusive Serial Caller … before he finds her.
Root for Scarlet during this heart-pounding and alternately humorous mystery thriller. Fall in love with unforgettable characters, recognize familiar family members and hold on tight for an adrenaline-filled ride.
If you're a Stephanie Plum fan, make room for Scarlet Oaks!
This is the first book in the Scarlet Oaks Series. Start the adventure – buy Scarlet Oaks and the Serial Caller today.
---
---
---
Categories:  Fiction » Women's fiction » General » Mystery & detective » Amateur sleuth
---
---
Download Formats
---
---
---