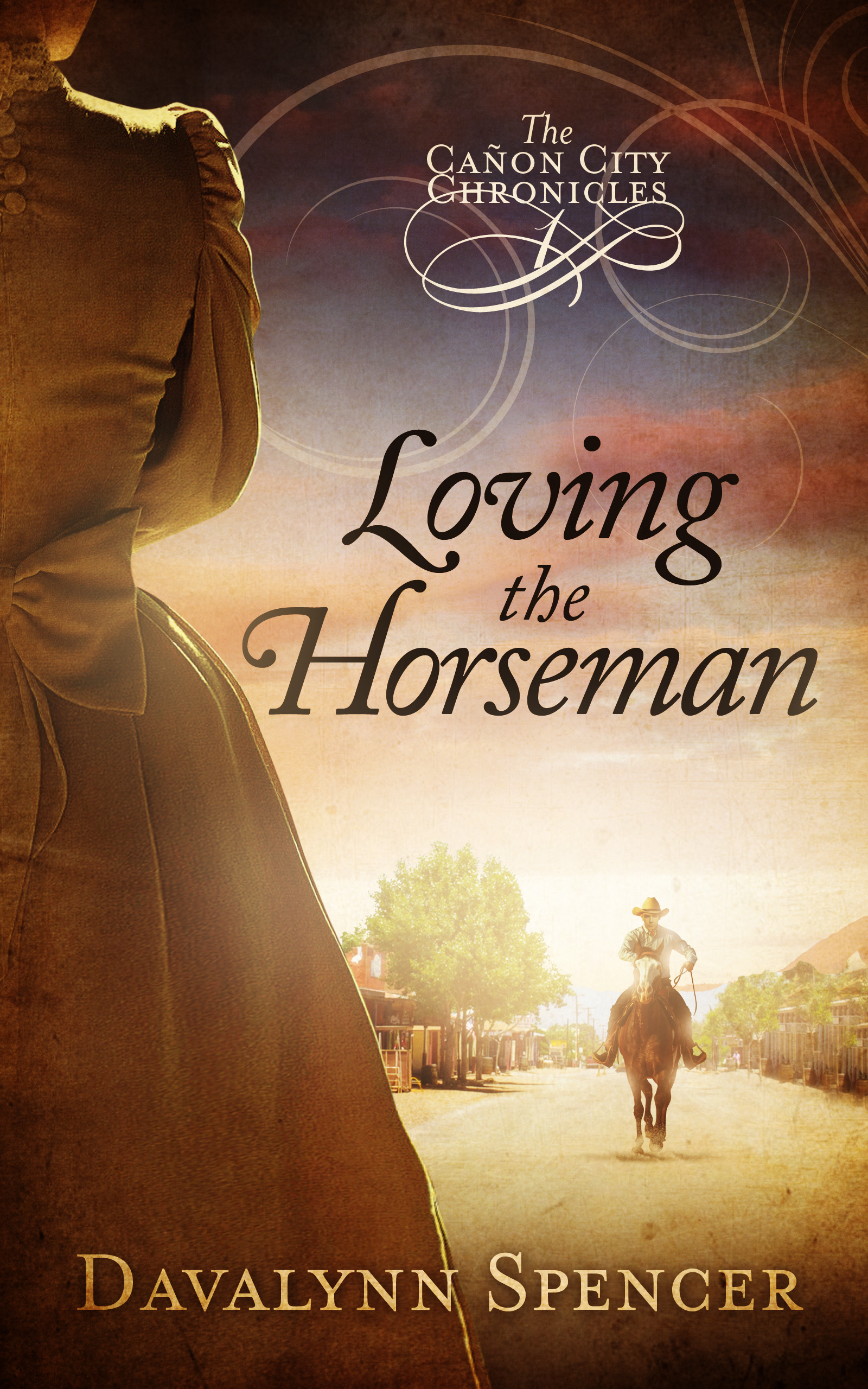 ---
---
---
Synopsis
---
---
Sweet Historical Western Romance
Loving the Horseman – The Cañon City Chronicles – Book 1
The Hutton family is back—two generations of adventurous men and courageous women carving out their lives in the Old West.
Annie Whitaker refuses to wait for some man to come along and make her life better when she can do that herself. And then Caleb Hutton rides into town.
Revised second edition, first published in 2014 as The Cowboy Takes a Wife.
Copper-haired Annie Whitaker follows her father to mine-supply town Cañon City where they open their mercantile in the wake of the Pikes Peak gold rush. While serving her "potbellied biscuits" to mercantile customers, she falls under the lustful eye of the local hotel and saloon owner but does her best to avoid him. A mysterious cowboy also frequents the store and, like most everyone else, turns out to be much more than she expected.
One-time preacher Caleb Hutton has sworn off the pulpit and women, but Annie Whitaker's warm smile and melt-in-your-mouth biscuits have drawn him up short. His experience with horses lands him a job at the livery until he can find work elsewhere. But an unexpected friendship with the Whitakers develops into more than he bargained for, and he wonders if maybe God led him to Cañon City for reasons he hasn't yet discovered.
---
---
Categories:  Fiction » Romance » Western » Christian » Historical
---
---
Download Formats
---
---
---