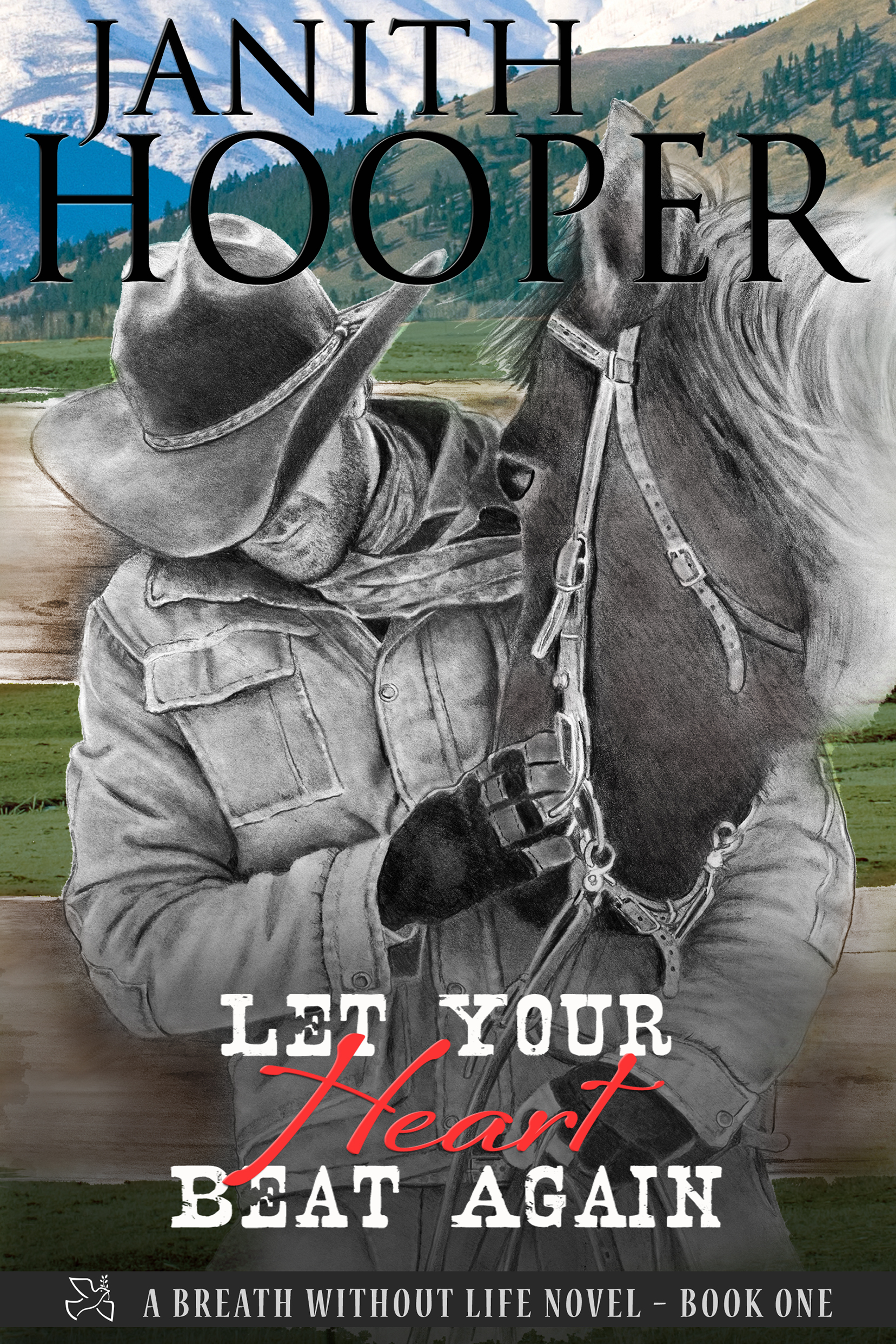 ---
---
---
Synopsis
---
---
~The year is 1960, when men could be men, and women kept the faith.~
One lone woman, four grown sons, one absentee father.
After four months on the job, twenty-four-year-old Rebecca Harper has become something of a jack-of-all-trades on the Cooper Bar-6 Ranch…except for her cooking. But the four strapping sons who run the ranch in their father's absence need wise counsel more than unburnt bread, and Rebecca is perfect for the job. Whether dealing with the driven eldest, the belligerent youngest, or the personalities in between, she recognizes the source of each young man's pain is a lifetime of a father's indifference. As soon as the rogue returns, Rebecca aims to give "Mr. Cooper" a thick piece of her mind.
Not that dishing out hard truth will make her feel any more alive. Past betrayal has taught her to live at arm's length from anyone who might mean too much to her. So she cooks and cleans and counsels, at once harboring anger against a man she has never met and numbing herself against the life she has forgotten to desire.
Until one night, one thunder storm, and one heroic stranger changes it all.
With one knuckle, he rapped on the glass. She couldn't see much in the dark and the icy rain, but his hat brim touched the window, so he was close. Close enough for her to notice a heavy scarf wrapped around his neck within his jacket collar and a few days' growth on his chin. She squinted, trying to catch a better look at the man standing at her crumpled Rambler's door.
He tapped again, snapping her out of her troubled thoughts. She felt the flush of embarrassment when she realized he'd just wanted her to open her window. Taking hold of the handle with shaky fingers, she rolled the window down, shivering at the gust of wet wind that hit her in the face. He moved in closer…to shield her?
When he opened his mouth to speak, the night sky burst with light, and Rebecca saw the most vivid blue eyes and magnificent face she'd ever beheld. Until the boom of thunder and impending darkness circled round them again.
In that fleeting moment, Rebecca Harper dares to hope her heart will beat again.
* * *
Breath Without Life novels portray seven bachelor ranchers, each so broken down by old wounds that he cannot conceive of ever finding love. Be there when one Cooper after another meets the one incredible woman who can make him whole again.
Every book within this series is a standalone love story, though ranch life circumstances run chronologically through all six novels.
---
---
Categories:  Fiction » Christian » Romance » Historical » Western & American frontier
---
---
Download Formats
---
---
---