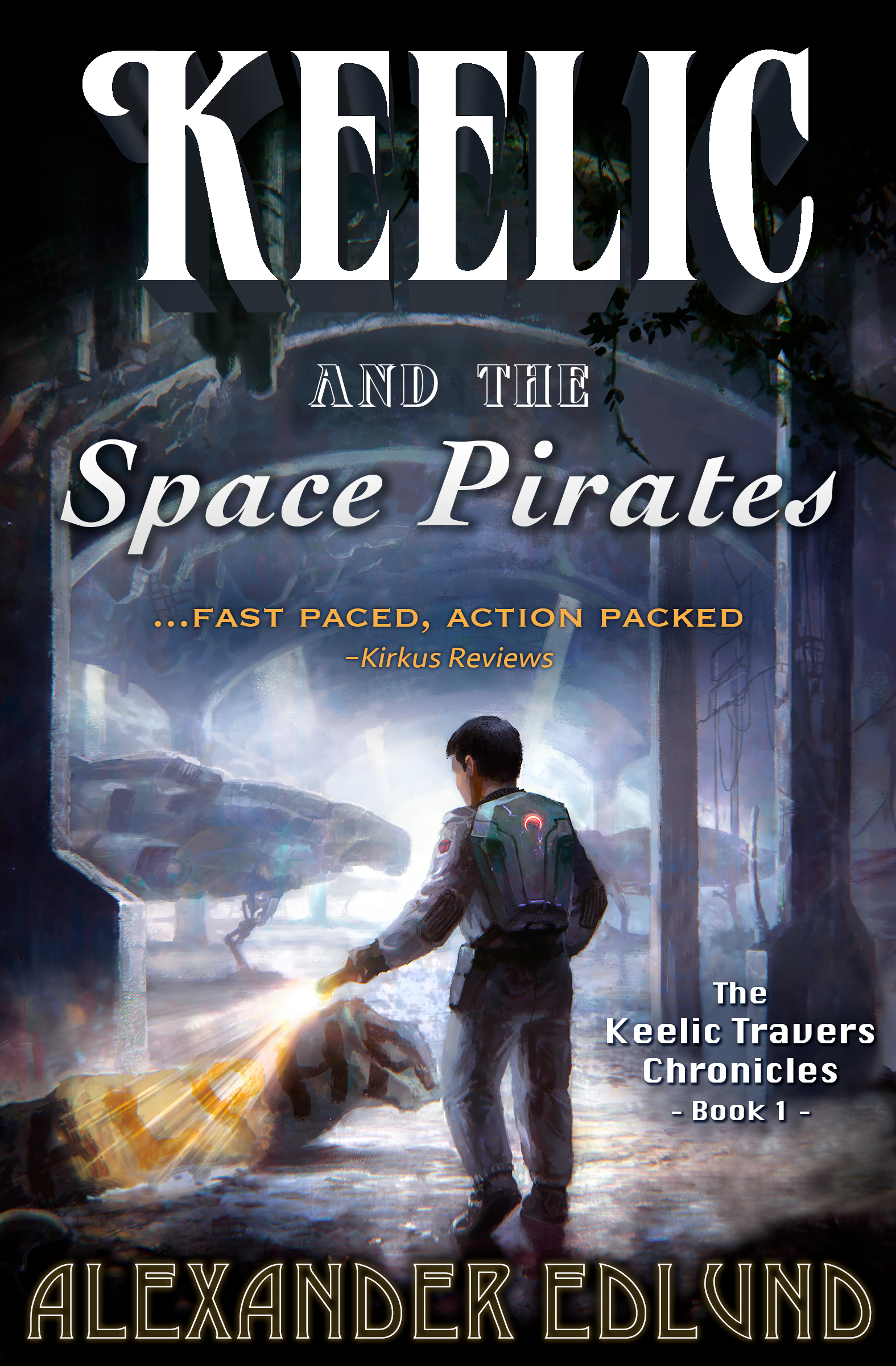 ---
---
---
Synopsis
---
When Keelic Travers turns an abandoned battleship simulator into his personal playground he unwittingly trains himself in the lost skills of an age of war and steps into the path of history's most hated space pirate—an unstoppable man who consumes entire worlds. 
Alexander Edlund, author of the iBooks epic fantasy bestseller A Woman Warrior Born, has launched a new science fiction series with Keelic and the Space Pirates.
Keelic Travers always wanted to be a space pirate, until steps into the path of the galaxy's most hated man—an unstoppable pirate who consumes entire worlds. After eleven year old Keelic is forced by his parents to move to a frontier planet, he finds that being the new kid on the planet paints a target on his back, and his face. Yet it all looks bearable after he befriends a telepathic alien and discovers an ancient battleship training simulator that he and his friend use as their own epic video game. When his new home planet is attacked he sees the sentient house that raised him destroyed, and his parents captured. To rescue his parents Keelic must use every skill he has learned—the tactical mastery of an age of war—and become the kind of warrior the simulator was built to train.
'…it's a sense of wonder that powers this story…' –Kirkus Reviews
---
---
Categories: Fiction » Adventure » Young adult or teen » Science Fiction & fantasy
---
---
Download Formats
---
---