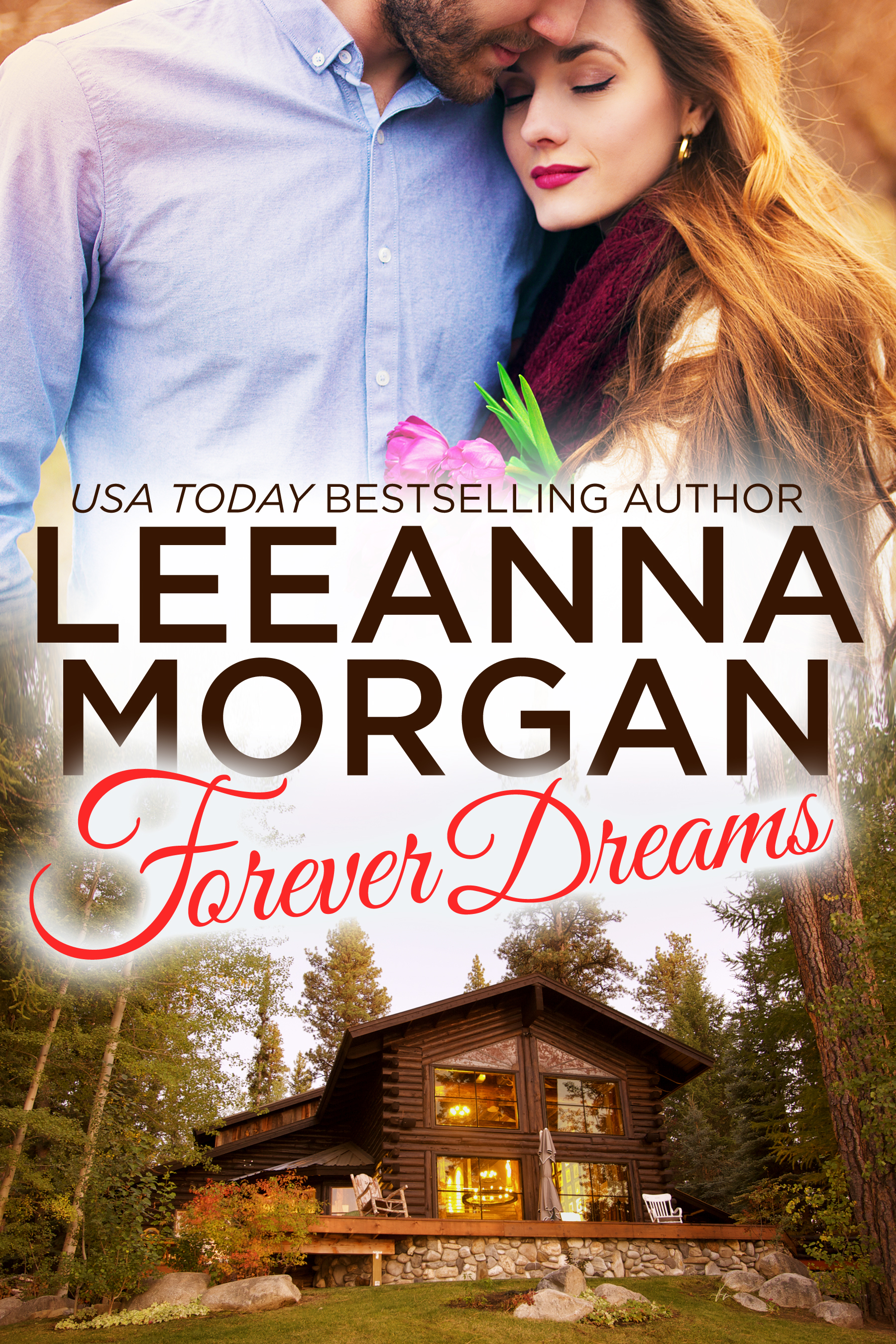 ---
---
Synopsis
---
---
When Gracie Donnelly, a school teacher from New Zealand, arrives on a Montana cattle ranch, she has more on her mind than mending fences and feeding chickens. She's secretly searching for her father and answers to questions that could destroy a family.
Just one look at the fiery five-foot-one redhead and Trent McKenzie knows Gracie is going to be trouble. Ever since the failure of his first marriage, he promised never to listen to his heart again. Especially when his heart is saying he's falling in love – and the one thing Gracie's searching for is the one thing that could take her away from him forever.
FOREVER DREAMS is the first book in the Montana Brides series and can easily be read as a standalone. Each of Leeanna's series are linked so you can find out what happens to your favorite characters in other books. If you would like to know when Leeanna's next book is released, please visit leeannamorgan.com. Happy reading!
Praise for Leeanna Morgan's books:
"I am addicted to Leeanna Morgan's books! The only problem with them is that I hate coming to the end of one, and can't wait for the next good read. I love how she weaves the characters together, and draws you right into their lives. If you haven't discovered her, please do give her books a try. You won't be disappointed, except for not having found her sooner!"
"I thoroughly enjoyed this book! I couldn't put it down. I purchased it today and finished it just now. Captivating story from beginning to end. Definitely a five star book."
Other Contemporary Romances by Leeanna Morgan
The Montana Brides:
Book 1: Forever Dreams (Gracie and Trent)
Book 2: Forever in Love (Amy and Nathan)
Book 3: Forever After (Nicky and Sam)
Book 4: Forever Wishes (Erin and Jake)
Book 5: Forever Santa: a Montana Brides Christmas novella
Book 6: Forever Cowboy (Emily and Alex)
Book 7: Forever Together (Kate and Dan)
Book 8: Forever and a Day (Sarah and Jordan)
The Bridesmaids Club:
Book 1: All of Me (Tess and Logan)
Book 2: Loving You (Annie and Dylan)
Book 3: Head Over Heels (Sally and Todd)
Book 4: Sweet on You (Molly and Jacob)
Emerald Lake Billionaires:
Book 1: Sealed with a Kiss (Rachel and John)
Book 2: Playing for Keeps (Sophie and Ryan)
Book 3: Crazy Love (Holly and Daniel)
Book 4: One And Only (Elizabeth and Blake)
The Protectors:
Book 1: Safe Haven (Hayley and Tank)
Book 2: Just Breathe: (Kelly and Tanner)
Book 3: Always (Mallory and Grant)
Book 4: The Promise (Ashley and Matthew)
Book 5: Coming Home (Mia and Stan)
Book 6: The Gift (Hannah and Brett)
Book 7: The Wish (Claire and Jason)
Sapphire Bay:
Book 1: Falling For You (Natalie and Gabe)
Book 2: Once In A Lifetime (Sam and Caleb)
Book 3: A Christmas Wish (Megan and William)
Book 4: Before Today (Brooke and Levi)
Book 5: The Sweetest Thing (Cassie and Noah)
Book 6: Sweet Surrender (Willow and Zac)
Santa's Secret Helpers:
Book 1: Christmas On Main Street (Emma and Jack)
Book 2: Mistletoe Madness (Kylie and Ben)
Book 3: Silver Bells (Bailey and Steven)
Book 4: The Santa Express (Shelley and John)
---
---
Categories:  Fiction » Romance » Contemporary » Western
---
---
Download Formats
---
---