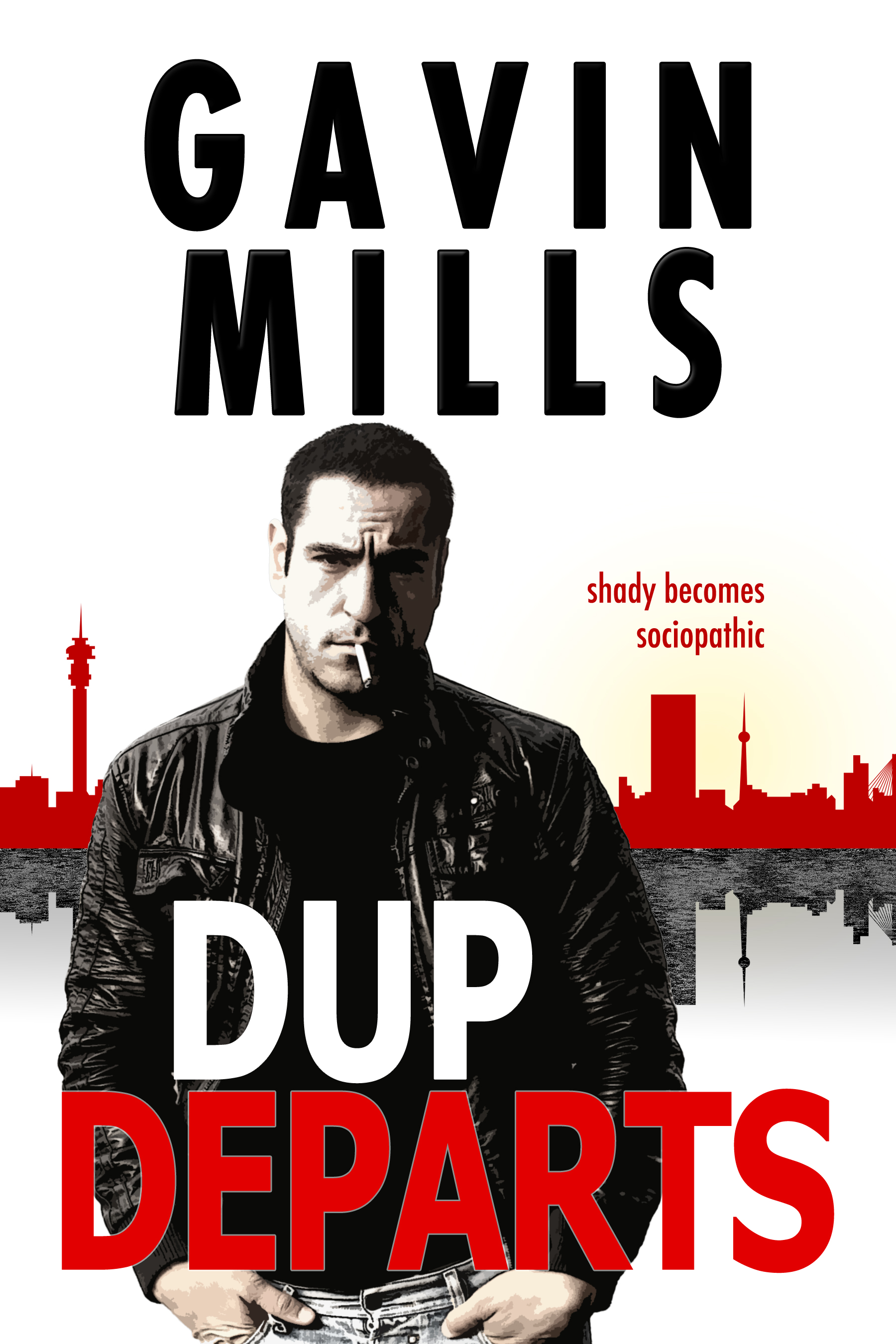 ---
---
Synopsis
---
---
Arnold Du Preez, known as Dup to his friends has had enough. It's time to get out, time for a fresh start. And it looks like there's a way. But will he be prepared to pay the price? Will he and his family be able to make it through and still stay alive? When you're dealing with rogue cops & politicians, organised crime, and a Nigerian movie maker with a murky past, anything is possible. 
Dup Departs: Sees a likeable and resourceful suburbanite thrown into a maelstrom of drug warfare, police-corruption and murder. With the bank barking at his heels and depressed about the modesty of his achievements as a filmmaker, Dup is ready for a big score. It will be his family's ticket out of a South Africa falling apart at the seams; a chance for a new start.
When his enigmatic stripper friend Louanne introduces him to a shady nightclub boss offering good money to make lame porn, Dup jumps at the chance. But he does not bargain on shady becoming sociopathic. He is swept into a plot populated by seriously menacing hardmen; Ivan Baczkowzki – a sadistic Polish Don, goons on Harleys, loathsome detectives up to their elbows in dirty money and a Nigerian crime kingpin gone straight (or maybe not). Along the way fists fly, evidence is planted, women are kidnapped and huge shipments of cocaine moved across the country.
To survive, Dup must draw on psychological reserves never used before, keep his panicked family safe, dissemble and lie and make crazy alliances. It's a suspenseful ride through an underworld neighbourhood with a hero totally unequal to the task. And yet … there may just be a way out, if only Dup can hold his nerve…
---
---
Categories: Fiction » Thriller & suspense » Psychological thriller
» Mystery & detective » Hard-Boiled
---
---
Download Formats
---
---