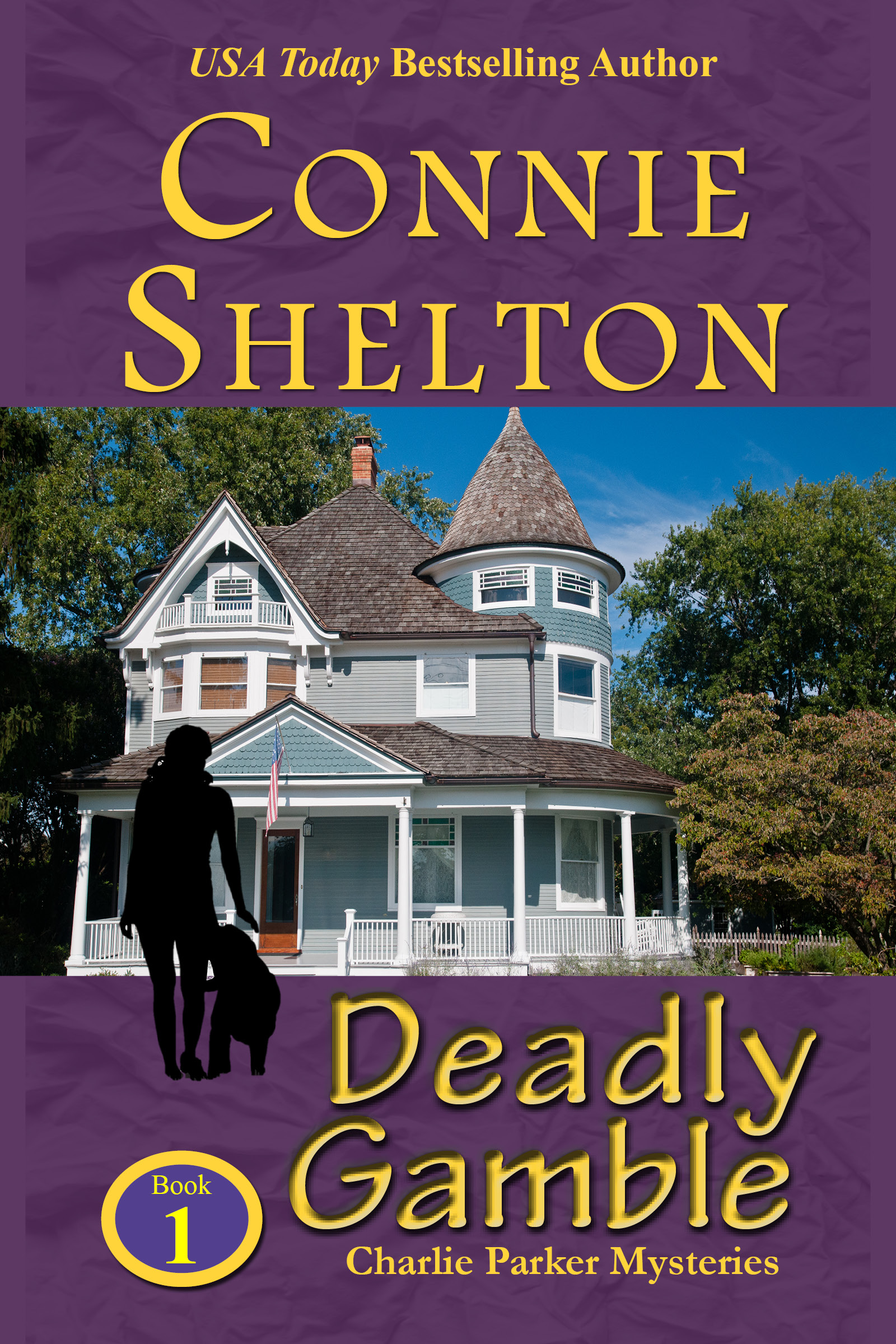 ---
---
---
Synopsis
---
Charlie Parker is a reluctant detective. As a partner in RJP Investigations, with her brother Ron, she really only intends to keep up the financial end of the business. He's supposed to be the investigator.
But Stacy North, Charlie's former best friend, shows up and wants help in locating a missing watch, so Charlie agrees to help. When people start dying, Charlie knows she's in deep trouble. 
Praise for USA Today bestselling author, Connie Shelton, and her first novel:
"An impressive debut mystery!" — Albuquerque Journal
"Charlie is slick, appealing and nobody's fool–just what readers want in an amateur sleuth." — Booklist
"This is a dandy. Don't miss it!" — Book Talk
In this debut nearly-cozy mystery series book, Charlie Parker, accountant and partner in an Albuquerque private investigation firm, is visited by her old school friend, Stacy North. Stacy's Rolex watch is missing and she begs Charlie to help locate it before her husband finds out. Things are complicated by the fact that Stacy had been seeing another man, Gary Detweiller, and he's the one she suspects of having stolen the watch. With a little detective work, Charlie and her sidekick dog, Rusty, retrieve the missing watch and all should be well. But three days later, Detweiller is murdered. All eyes turn to Stacy as the prime suspect.
Once again, Stacy begs Charlie's help in proving her innocence. As she begins to ask questions, Charlie learns that Detweiller's life was not as simple as first perceived and that any number of people had grievances against him. And before she can pinpoint the killer, her own life is in danger as well.
Includes new foreword from the author upon the 20th anniversary of first publication of this ongoing series' first title.
Praise for the other books in the Charlie Parker mystery series:
"A well written, by the book who-done-it that will enthrall purists. Charlie is a fabulous amateur sleuth." — Midwest Book Review
"Shelton has created a lively hero in Charlie and puts her into situations that require prompt action and good common sense. A Charlie Parker mystery is always a good read…" –Southwest Book Views
"Charlie is a good detective and a pleasant companion to unravel a mystery with." — Mystery News
"Shelton's engaging story, likable heroine, and comfortable prose make this a good choice." — Library Journal
"Connie Shelton gets better with every book she writes." –The Midwest Book Review
---
---
Categories:  Fiction » Mystery & detective » Cozy » Women Sleuths
---
---
Download Formats
---
---