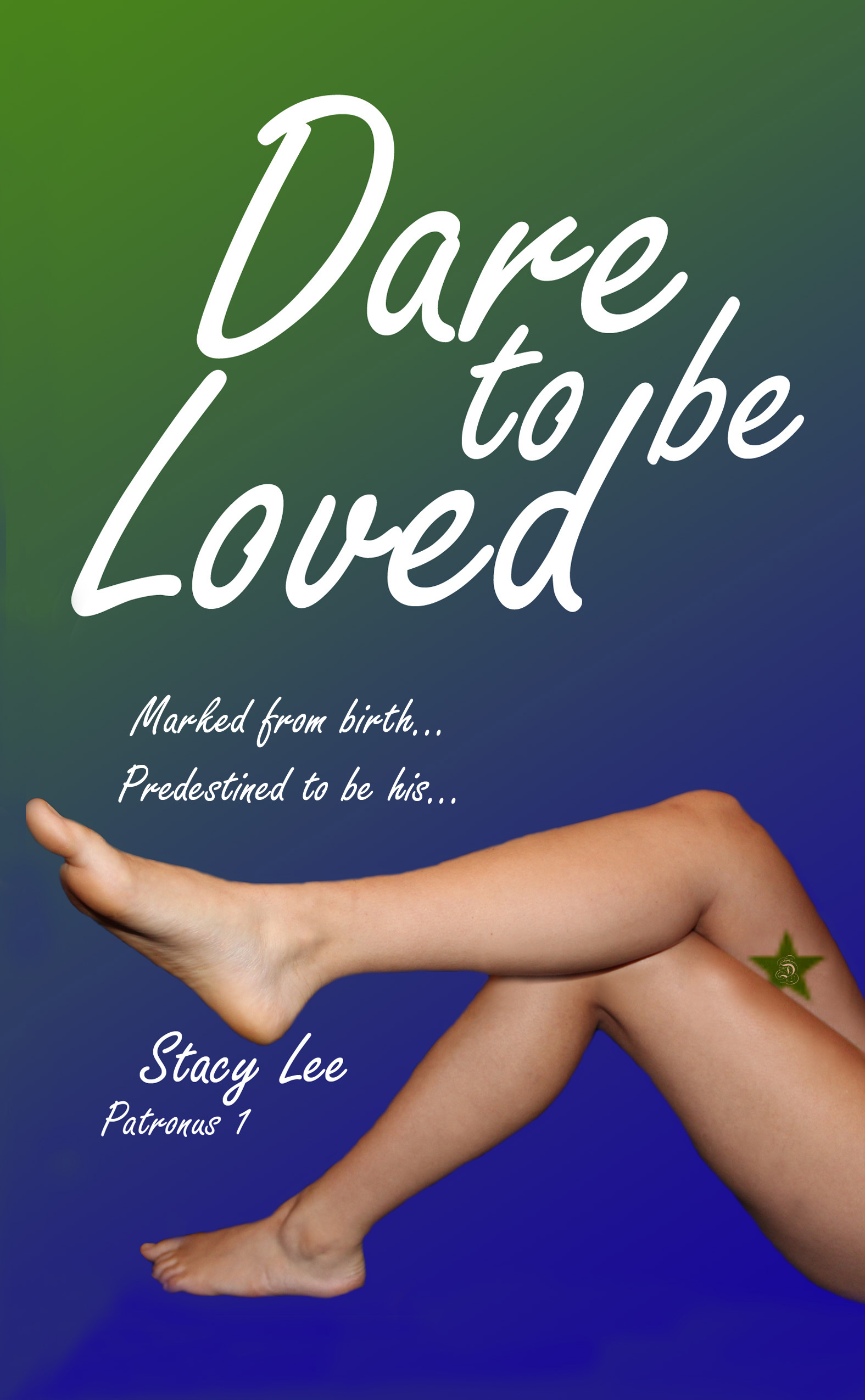 ---
---
Synopsis
---
---
Dared to be Loved –Patronus Series Book 1
Marked from birth….
Predestined to be his….
Naveen Marnie Hannock has had an eventful life. At age four she was in a head-on collision that took her mother's life. Never knowing who her father was an uncle takes her in and promptly begins to abuse her. The abuse leads to a fear of men that has kept her, by choice, isolated and alone inside her own mind for most of her life. When her uncle died she moved into the nearest town to raise money to finish high school and pay the rent. While working at a coffee shop a friendly customer decides he wants more from her than just java Marnie barely escapes with her life. Alone in Yellowstone National Park, Marnie has wondered for three days, starving and thirsty and very, very lost. When she comes upon a man tied up and being beaten by creatures made from nightmares, she knows her only chance at rescue is to save him.
She never dreamed in doing so he would never let her go…..
Dare Beyers is one of the six ruling brothers of the Patronus race. A supernatural breed made especially for governing every race. His job is to keep the humans safe and ignorant of the breeds surrounding them and to manage the races with fair justice. Being royal also means he will only have one mate in his immortal lifetime. One woman made especially for him. She will be blessed –or cursed– by fate with a birthmark marking her as his and she can show up at any time during his very long life. Caught by surprise by the very creatures he has been hunting, Dare never expected a rescue. He definitely never dreamed it would come from a woman who is toting a gun and is barefoot in the middle of a deserted forest. But that wasn't what took him by surprise. No, that would be the fact he knew she belonged to him. Now that he has found her after more than five hundred years of life, he has no idea what to do with her…..
Other than claim her as his one true mate, of course.
**Mature content**
---
---
Categories:  Fiction » Romance » Action/adventure » Fantasy » Paranormal
---
---
Download Formats
---