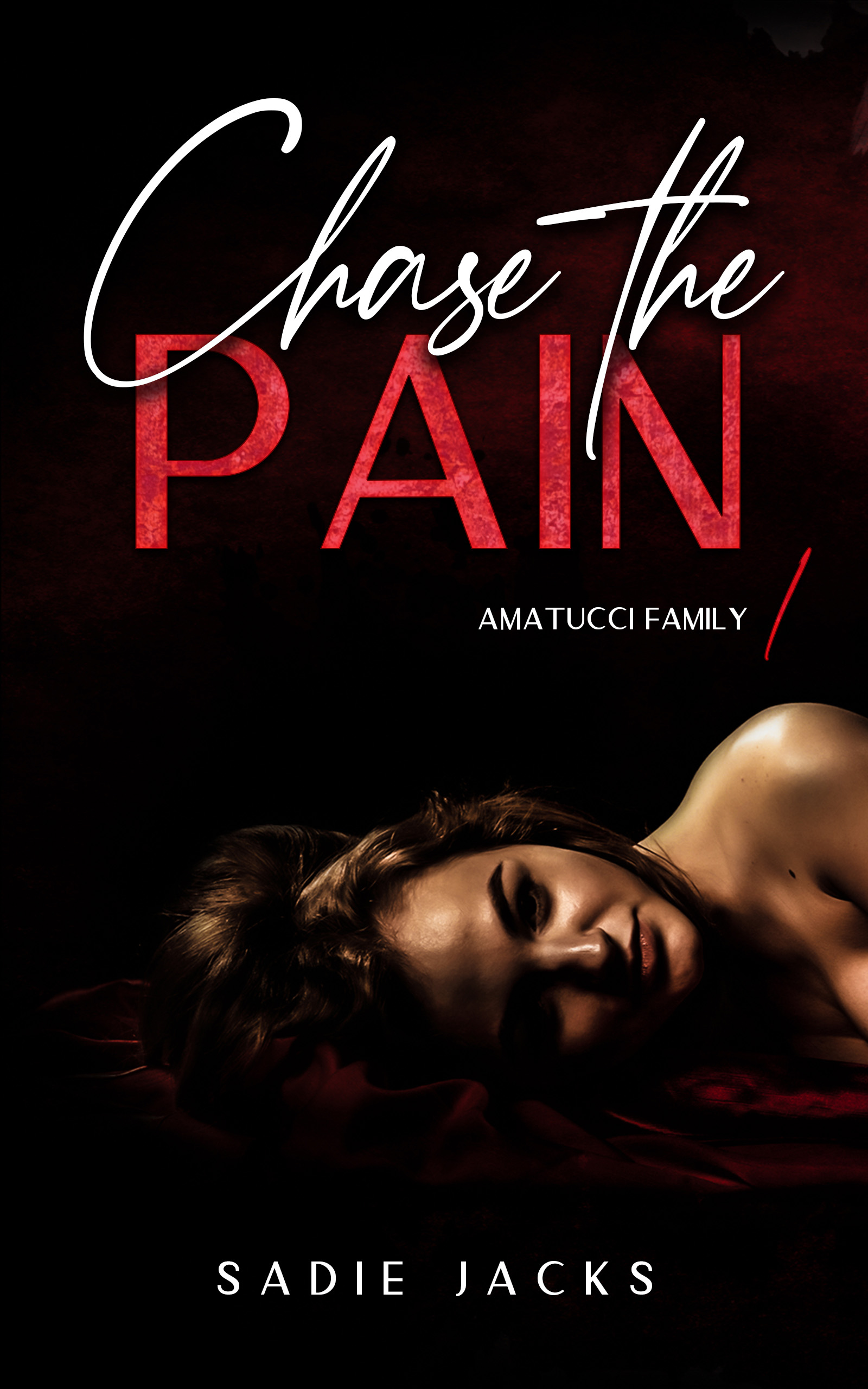 ---
---
Synopsis
---
Pain will bring them together. If it doesn't tear them apart.
Professional baker Willow Chase relishes the darkness. It was her sanity during her five year sentence of matrimonial hell. Released from her prison, living in the light leaves her nothing but a shadow. The darkness calls to her in ways that her adopted family fear.
Tech billionaire Ryker Penn is a man who knows what he wants and gets it. He's willing to use any means possible. When he's not controlling his boardroom, he's controlling his partners in the bedroom. No isn't a word in his vocabulary—unless he's the one saying it.
When the evil of Willow's past tries to drag her back under its thumb, Ryker is the rescuer neither of them expected. While he's willing to take payment from Willow's body, she's only offering cupcakes.
Will they be able to save each other? Or will they fall victim to the pasts that created them?
Don't miss Chase the Pain, the first in the new Amatucci Family series, a dark mafia billionaire romance series by Sadie Jacks. If you love dark romance, strong broken women, harsh alpha men, and enough feels to keep a therapist on speed dial, you won't want to miss this new series.
TRIGGER WARNING: This book is for mature readers. Please be aware that there is talk of potentially triggering topics within this book with references and/or detailed descriptions of violence, physical, mental abuse, rape, suicide, murder, and other sensitive topics that some readers may find offensive.
---
---
Categories:  Fiction » Romance » Billionaires » Contemporary
---
Download Formats
---