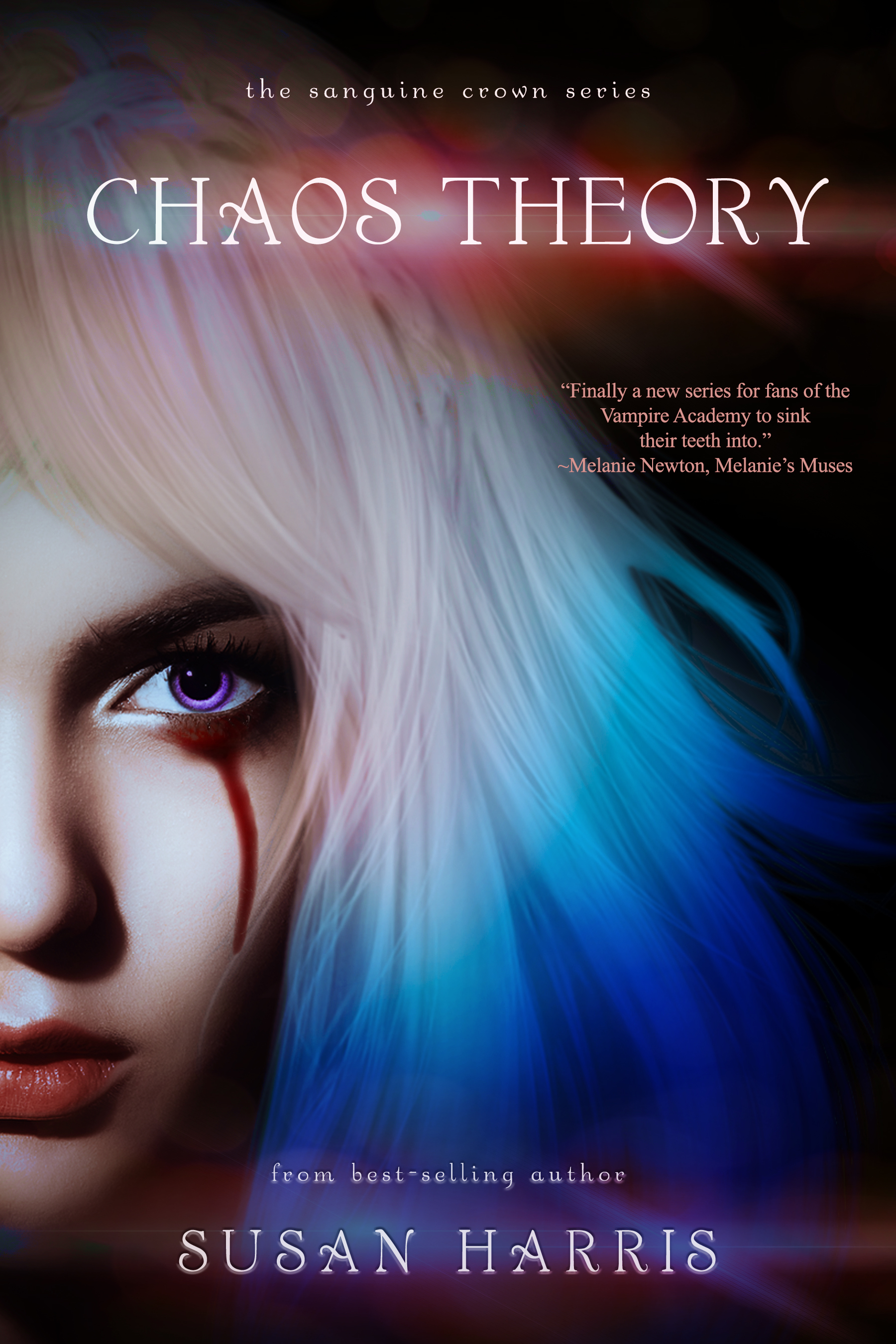 ---
---
---
Synopsis
---
---
Everything you thought you knew about vampires is wrong…
Chaos Theory brings vampires back in popular form. This new series pays homage to the classics, while breathing fresh and revitalized life back into the genre.
"Finally, a new series for fans of Vampire Academy to sink their teeth into."
-Melanie's Muses
The vampire race is on the brink of extinction, and their fate now rests on the shoulders of an unlikely pair. Ryan Callan might be a badass seventeen-year-old with a mouth as sharp as her sai, but surviving the loss of her parents has come at the cost of isolating herself from everyone—even her best friend, Crowned Prince Nickolai.
When Nickolai is sent to integrate with the humans, Ryan is tasked with watching over him and ensuring his safety. But when a rogue vampire threatens to reveal the existence of vampires to the world, Ryan and Nickolai must put aside their differences to keep their world a secret.
Now, thousands of human lives are at stake… and so is the entirety of vampire kind.
Perfect for fans of Vampire Academy by Richelle Meade and Slayer by Kiersten White, Susan Harris's young adult vampire romance is here to prove that vampires are back, and they're more enticing than ever.
Future installments in The Sanguine Crown series by Susan Harris include:
Chaos Theory (Book One—May 20, 2020)
Butterfly Effect (Book Two—Fall 2020)
Additional novels in the series to be announced soon.
---
---
Categories:  Fiction » Young adult or teen » Paranormal » Romance
---
---
Download Formats
---
---
---