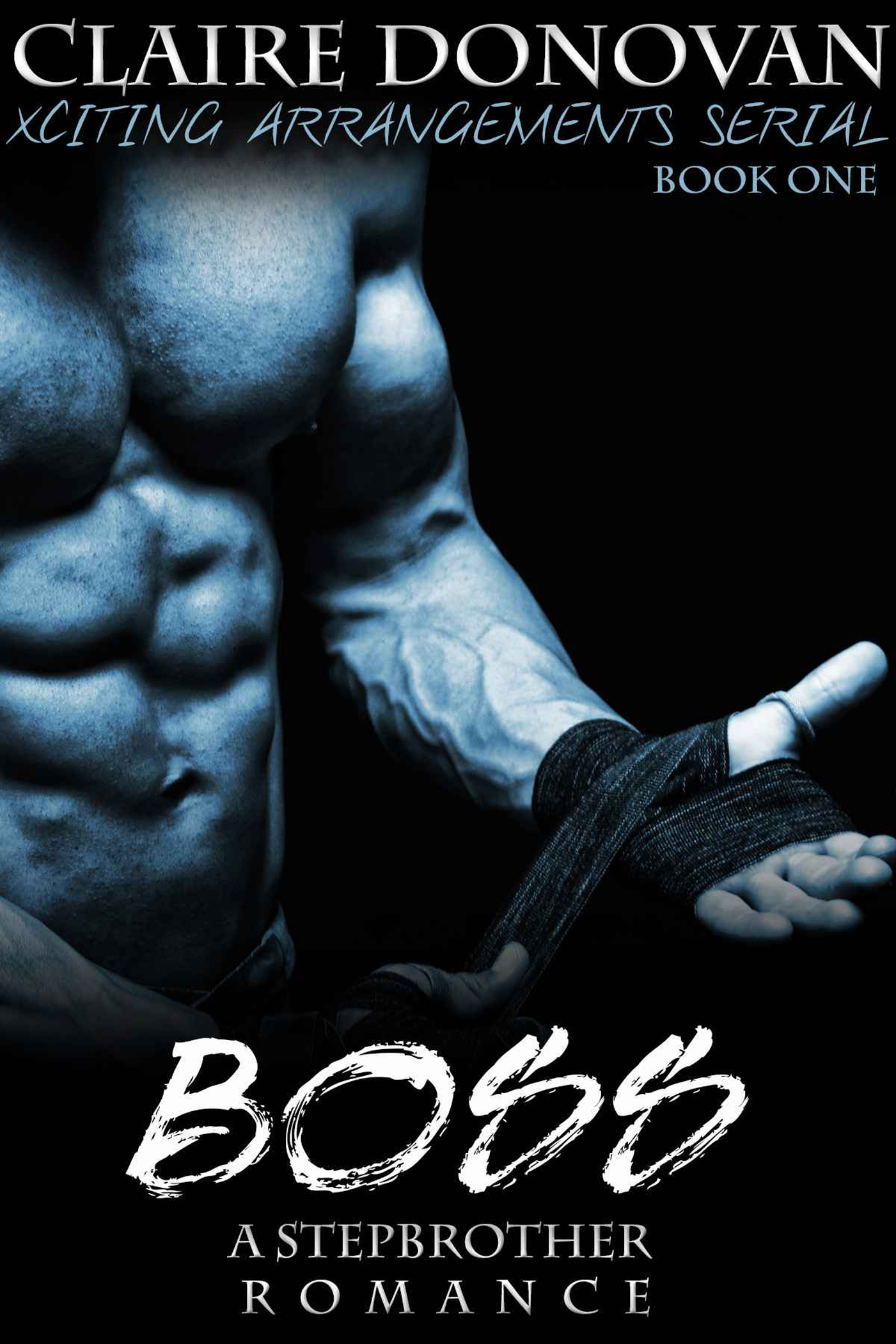 ---
---
---
Synopsis
---
---
The death of her father and the collapse of his fortune forces innocent pre-med student Alyssa Carlyle into the erotic world of high class escorting. She soon discovers her mysterious boss is also her estranged and provocative stepbrother Mace. Neither can deny their shameless desire and steamy passion, but can they earn each other's trust and escape the dark world they've entered?
This is the first volume in a three volume cliffhanger serial. The standalone novel MACE by Claire Donovan contains the complete story.
*** Mace ***
I own an exclusive escort service for high-end girls and high-rollers. I'm having my most profitable year ever. My life is fan-f**king-tastic.
Until the day my sweetly seductive stepsister, Alyssa, waltzes in for a job and strips off her clothes.
What the f**k is she doing here, saying her name is Carly Olson?
Now I can't get her out of my mind. I want her or no one at all.
*** Alyssa ***
I'm a hardworking, studious good girl, a pre-med student at Princeton.
My stepbrother, Mace, is an ass. A cocky, skirt-chasing, testosterone driven MMA fighter.
I'm drowning in student debt and about to lose my scholarship, while he makes millions doing things he won't talk about.
I don't need any help from Mace, and I definitely don't want him back in my life.
So why am I being drawn into his dark world?
***HEA and no cheating ***
A synopsis of the three-volume Boss Stepbrother Romance Series follows and may include spoilers.
This is the first book in the Xciting Arrangements Escort series. The three volumes of Boss introduce a cast of characters who are involved in a successful online escort business.
Sweetly seductive Princeton pre-med student Alyssa, has always been a good girl… until the fall of her billionaire politician father's financial fortune forces her to step into the erotic world of high class escorts. Her money problems seem solved until she discovers her mysterious and scorching hot boss is also her provocative stepbrother Mace.
Bad boy Mace is an alpha male and a man of action. An amateur mixed martial arts fighter who is building a multi-million dollar business, he satisfies his sexual needs with casual hook-ups that don't involve love or commitment. When his smart and sexy stepsister Alyssa waltzes into his office looking for a job, Mace is determined to dissuade her from becoming an escort. He decides to personally take charge of her schooling in the ropes of her new trade. Little does he know that he's about to learn some new lessons himself.
Alyssa is a college age girl with coming of age issues. Still recovering from her grief over the death and loss of her wealthy father, Alyssa knows she should steer clear of her handsome stepbrother, but the the charming bastard offers some enticing benefits! He stirs her erotic and romantic feelings like no other man and she wants more.
Mace is struggling with his own issues: sadness over the loss of his mother and anger toward Alyssa's father, whom he suspects killed his mother. He trains and fights in mixed martial arts, to help him subdue his inner demons and keep hidden his dead stepfather's dark secrets. Mace needs to learn forgiveness before he's ready for a serious dating relationship.
Boss is set in urban Trenton, NJ, and it's full of racy adventure and swift B-movie noir action. The plot is reminiscent of romantic mystery movies and dime store detective and private investigator thrillers. The story is full of twists, betrayals and suspense. The gambling and poker casinos of Las Vegas and Atlantic City, and the Jersey vacation beaches provide backdrop. Full of fun and humor, the story is seasoned with salty exchanges between the warring sexes. This new adult series is a romantic sexy saga worth reading!
---
---
Categories:  Fiction » Romance » New adult » Suspense
---
---
Download Formats
---
---
---