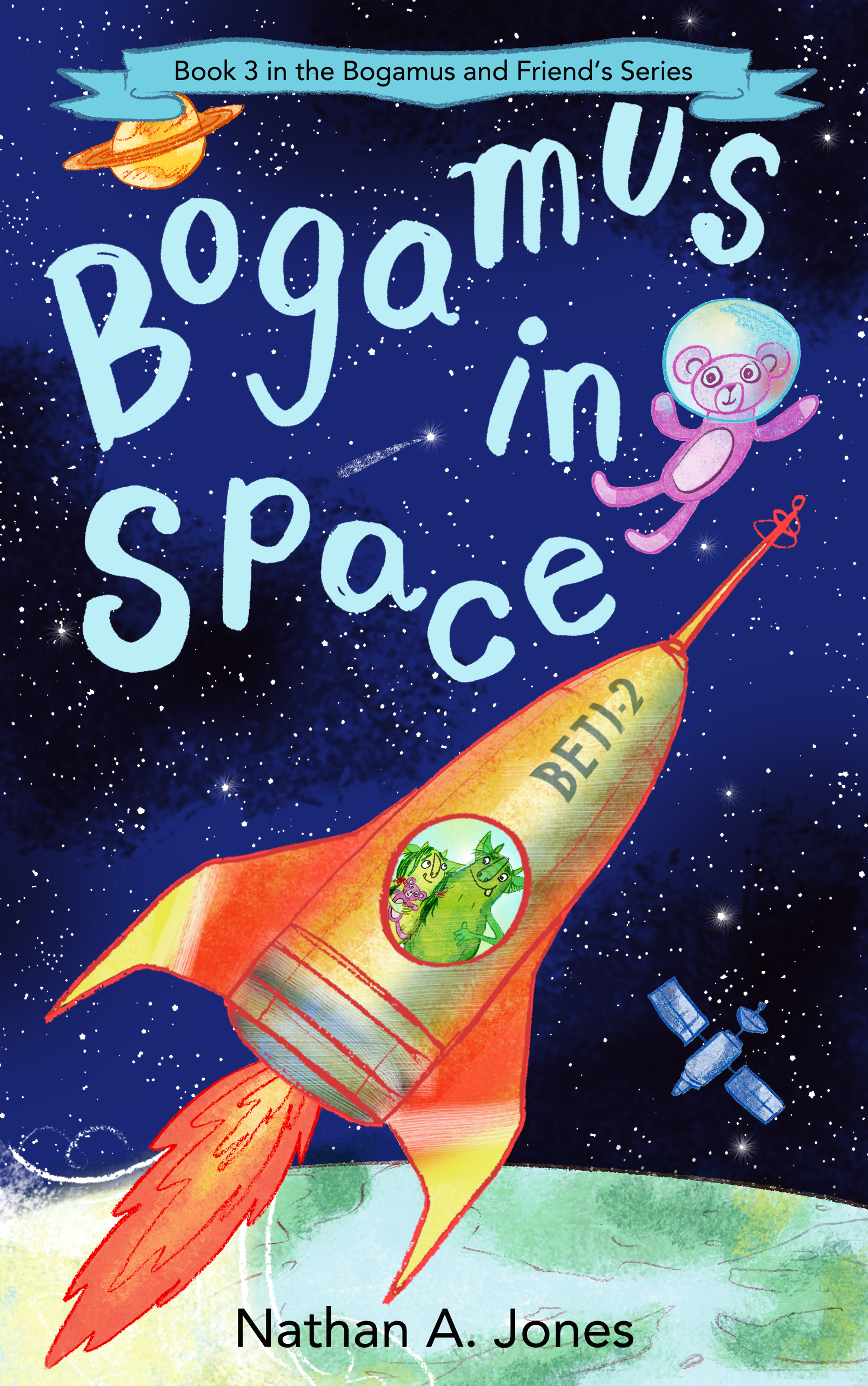 ---
---
---
Synopsis
---
---
Bogamus finds himself in all kinds of trouble when a visit to the Troll Games goes horribly wrong. Bogamus, his niece Boonetta and Teddy, her pink teddy bear, suspect that a competitor is cheating. But on investigating they get flung out of the Magical Realm and crash into the town of Bealey. But their arrival in Bealey does not go unnoticed for Professor Rawbling, Bealey's own zany inventor, has created BETI, the Bealey Extra Terrestrial Investigator, to search the night sky for aliens. But the machines designed to find little green men ends up detecting the arrival of Bogamus (who, at ten foot tall, is hardly little), Teddy (who is pink) and Boonetta (who is a girl).
But this is only the start of their troubles in Bealey where they encounter elephants, Joseppi the baker, the town mayor, a rare breed of squirrel, the notorious Basher family as well as Sarge, P.C. George and P.C Harriet of the Bealey Police Force.
Will Bogamus, Boonetta and Teddy be able to escape from Bealey and get back to the safety of the Magical Realm? Will Joseppi the baker's latest creation, the Bealey Bun, be a success? What dastardly plans is the infamous Ma Basher going to unleash on the unsuspecting people of Bealey? Will the Bealey Police Force be able to capture Ma Basher and her two squabbling sons Bob and Tom? Who will win the Vertical Race, the last event of the Troll Games? The answer to all of these questions can be found in Bogamus in Space, the third book in the Bogamus and Friends series.
---
---
Categories:  Fiction » Children's books » Fairy tales & fables
---
---
Download Formats
---
---
---