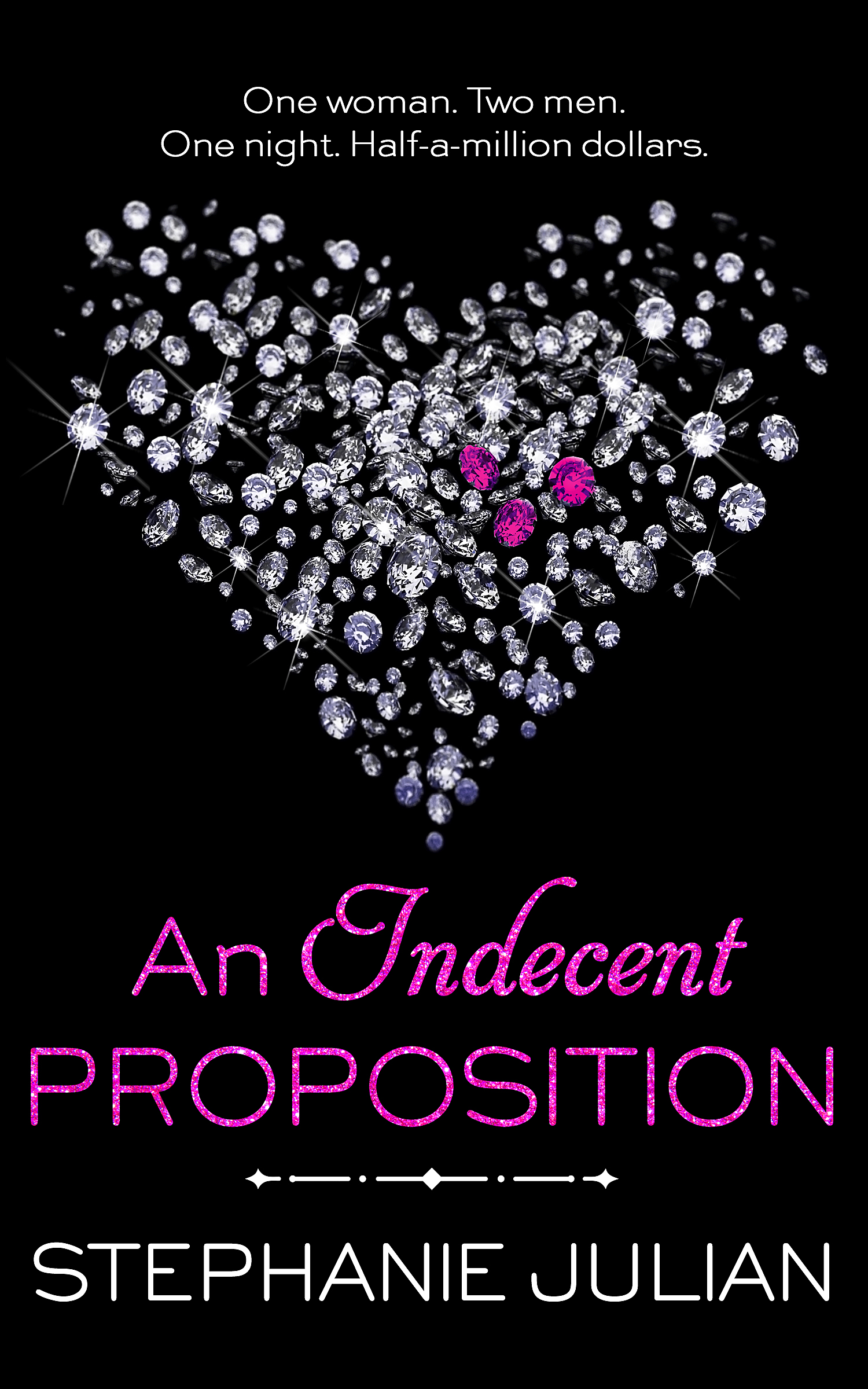 ---
---
---
Synopsis
---
---
One woman. Two men. One night. Half a million dollars.
Julianne is in debt up to her eyeballs due to her mother's illness and her job as a catering waitress will never be enough to make ends meet. But a mysterious offer could solve all her problems. The only catch: She has to have sex with a stranger.
Erik and Keegan are business partners whose friendship nearly ended when an explosion in their lab nearly killed Erik and left him with physical and psychological scars. Work is his only refuge and he uses it as a shield against the world. Keegan has watched his best friend retreat from the world for too long. He'll do whatever it takes to bring Erik out of the darkness.
Their perfect plan is perfectly indecent.
Erik proposes that Keegan make love to Julianne so he can watch. Keegan is shocked…and secretly thrilled. He wants Julianne just as much as Erik does.
Julianne takes the money, but she never expected to be so excited by the illicit arrangement or to fall for the quiet Keegan and the scarred Erik. And when one night becomes an ongoing affair, will Julianne be able to draw the men out of the shadows and into the light?
---
---
Categories:  Fiction » Romance » Contemporary » Erotic
---
---
Download Formats
---
---
---